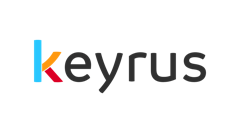 Welcome to the Data Advisory department!
We're so glad you clicked on this page because it gives us the opportunity to explain what we are about and also gives you the opportunity to figure out if this is the kind of team you'd like to be a part of.
First off, we are a team of data lovers and a team of people who like to share that love with our clients! Data Advisory is focused on supporting the customer in their data ambitions. We support and advise our customers in defining their data strategy, architecture and governance leveraging on premise or cloud technologies. Our services include scoping studies, technology recommendations, data value roadmaps and data maturity assessments, amongst many other!
We like to work in an Agile manner as a team of seasoned professionals offering our clients our 24 years of expertise and ultimately delivering solutions that have a real impact on their businesses.
For you to offer the best-in-class service to clients and colleagues alike, you will be trained in numerous domains on the latest technologies. This will be done either through our dedicated learning platform or through more practical learning on projects with more senior colleagues. Sometimes learning on the job can be the most effective way of learning, but we believe it's a combination of practical and theoretical learning that helps consultants in their development.
It's also important to mention that we create partnerships with most major vendors and software technology providers in our industry so that we can stay ahead of the game.
So, if you would like to make data matter, make things happen and make a great career for yourself then we are the place to be!