Empowering Employees
I started working properly in 2004. Yeah right I hear many of you say. You still don't work properly now. But when I say properly working I mean not turning up to your job with bleached hair, half asleep, smelly, tired, hungover, drunk or all of those things at the same time.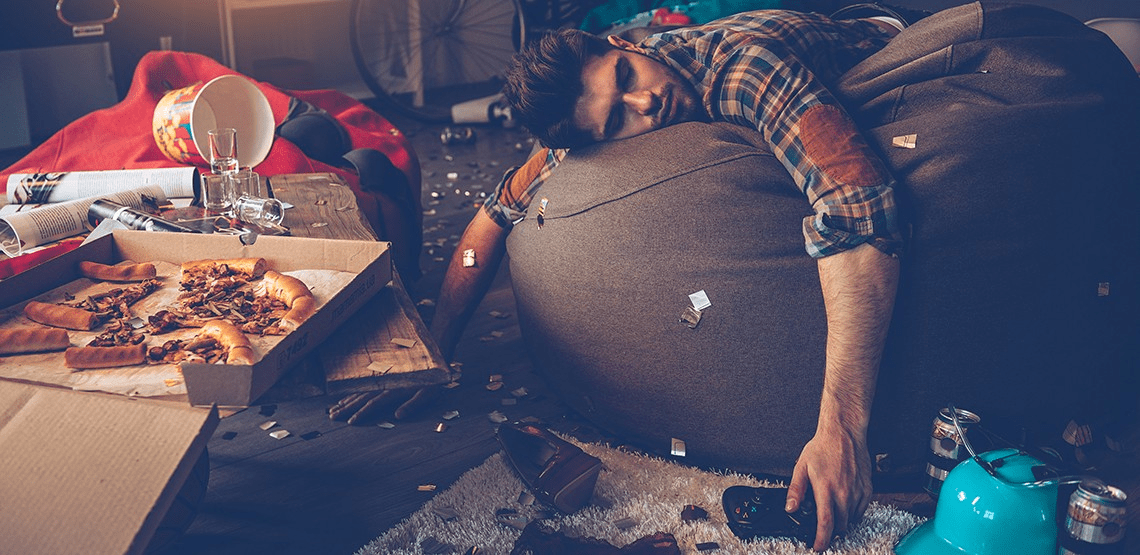 No, I mean a job where you have to wake up at what seemed like a very unreasonable hour (although since having children I realise 07.45 AM is actually a luxury these days) and where you need to have a shower every morning.  A job where you need to prepare sometimes a whole 24 hours in advance to avoid going to work in a shirt that has come straight out of a backpack you used 6 months previously on a trip to the rainforests of Wazakstan.
Obviously as you age things change and you get into the routine of work. Sometimes you go through the routine because you get used to it and sometimes you go through the routine because you actually enjoy it. So why do I get up every morning to work for Keyrus? I think to understand why it's good to go back to 2004 and that "proper" job I have been talking about!
In 2004 I was offered a job as a recruitment consultant and despite my initial hesitation about becoming a recruiter, I accepted and started in the world of "recruitment sales". Why the hesitation? Well a simple search on Google provides some insight:
Put aside the fact that recruiters are lazy, evil and apparently looking for quizlet (no idea what this is but it sounds very Harry Potteresque and therefore quite intriguing) the reason I accepted that job was because at the time I wanted something related to business and sales. Being young and naive I had no idea what that meant. Well, after my first day in my first proper job I realised what sales meant. Sales was having KPI's of 50 calls and 2 hours of talking on the telephone every day. It was having 8 meetings per week. It was getting 20 new requirements to send 60 CV's to get 10 interviews to get 3 placements every month. Sales was selling a black balloon when the client was screaming down the phone telling you that they needed a white balloon and what the frickin' hell were they going to do with a black balloon. Sales was trying to sell a Java job to a Citrix consultant when the Citrix consultant is screaming down the phone telling you they want a Citrix job and how the frickin' hell are they going to do a Java role. Sales is having this as well as your manager screaming why the frickin' hell haven't you sold that black balloon as a Java consultant to the client yet. It was fun.
This exposure taught me a lot and nowhere near anything I'd learnt at school and university. For example, the basis of sales was Always Be Closing. From the first to the last minute of any transaction, you should be thinking ABC.
Stressful, financially rewarding and a tough school would best describe working in recruitment sales. This reinforced my desire to work in business and sales but it also opened my eyes to recruitment, a world I considered murky and full of annoying people but actually has a lot of very serious professionals (perhaps not me, but I'm sure they exist. Somewhere).
"Recruitment is not rocket science but it is probably going to be the hardest job you've ever done."


Those were the words from my manager on my first day in recruitment. Not knowing if your candidate is going to turn up on the first day. Not knowing if your client is going to pull the plug on the project. Not knowing where your next deal is coming from. Not knowing if you will have a job in 2 weeks. Having experienced all of these things gives you a visibility that is hard to teach. Just like cricket, you have to play it to understand it.
After working for an agency I set up my own company called Akros solutions with 2 ex-colleagues and launched myself into the world of entrepreneurship. Wow, now that is a whole new world that even when you play it, you really don't understand the rules because you make the rules. Instability, working all hours, financial insecurity, having to learn how to be a marketer, recruiter, salesman, diplomat, psychologist, banker, good cop and bad cop and doing all of this not knowing if you're going to get paid at the end of it.
In the end I decided that I wanted to work in-house for a company where people worked together, was commercially astute, passionate about the work it did, strives to be the best in its class and also allowed people to try new things to move things forward.
What I didn't realise at the time was that the things I just mentioned are encapsulated in some of the values of Keyrus: Passion, Team Spirit, Entrepreneurial, Creativity and Excellence.
Passion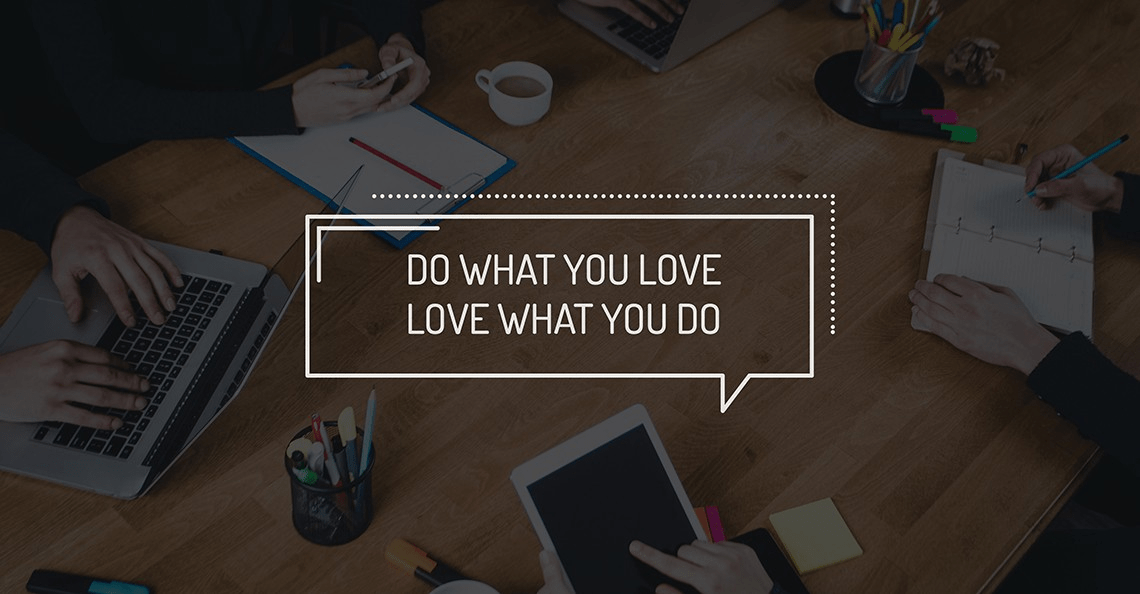 Passion for data. It sounds simple but when interviewing candidates this is something we actually look for and if the person does not show a passion for this, we are likely to stop process.
On the other side of the table I believe (and have been told) that the passion for what Keyrus does and for Keyrus as a company in general comes across in interviews. This separates us from the competition by offering candidates that rare authenticity that a lot of candidates are looking for nowadays.
Team Spirit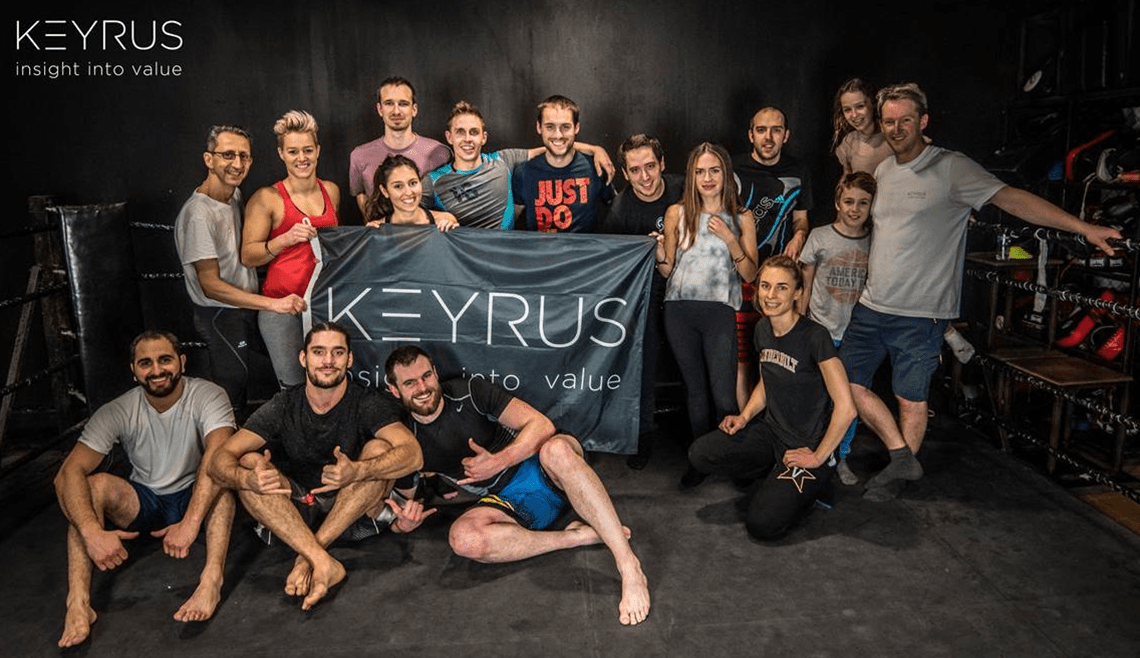 For me personally this is one of the most, if not the most, important core value.
Albert Einstein once said: "Everyone is a genius but if you judge a fish on its ability to climb a tree, it will spend its whole life believing it is stupid".
A good organisational structure and therefore good teams should be built on the strengths of the individuals. The implementation of Agile Performance Management and the very recent introduction of a strength-based training programme throughout Keyrus in Belgium has enabled myself and others to see where our strengths lie and therefore where to focus our efforts. This is especially useful in teams because tasks can be divided according to these individual strengths, in turn making the team more effective.  
Introducing collaborative tools and ways of working has helped bridge sales and recruitment, meaning there is one source of information (always good to practice what you preach 😉 ), a quicker recruitment process, more actionable tasks for the relevant stakeholders and a more transparent and collaborative way of working.
Team spirit is of course very important but equally important is company spirit. Keyrus Belgium has a dedicated Fun Team to make the social side of work more enjoyable. From learning how to make cocktails, playing ice hockey (not on the same day unfortunately because that would have been an interesting site) to running Ekidens, playing extreme frisbee and learning some MMA amongst regular Thirsty Thursdays, we have done a lot of things together as a company because the company understands the need for it. Alongside these fun events we also have more formal events such as the KBES (Keyrus Belgium Employee Survey) and KIKS (Knowledge Information, Knowledge Sharing) where we invite guest speakers such as Alexander De Croo to discuss latest technologies and trends. Having these events brings people together in ways technology can't and also keeps us abreast of the latest developments both from a Keyrus and a market perspective.
Entrepreneurial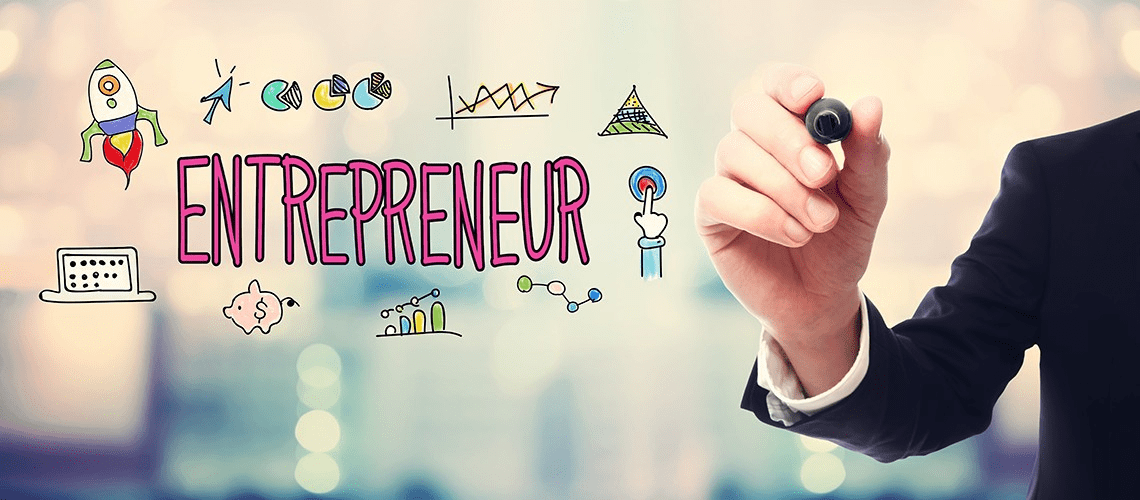 Having come from a sales background and having co-founded Akros Solutions (which was acquired by Pauwels Consulting in 2017) I consider myself fairly entrepreneurial and Keyrus offers the opportunity to be entrepreneurial in abundance. Whether you want to assist in sales by creating value propositions, building strong relationships with clients or simply suggesting new and effective ways of working, there is a support network there to help you achieve your entrepreneurial goal.
In the 7 years I have been with Keyrus I have seen the creation of 3 new business units, I have seen the acquisition of a number of companies in numerous countries, I have seen new partnerships with emerging technology vendors and I have seen individuals transition from one business unit to another.
The option to be entrepreneurial is there. The question is will you take it?
Creativity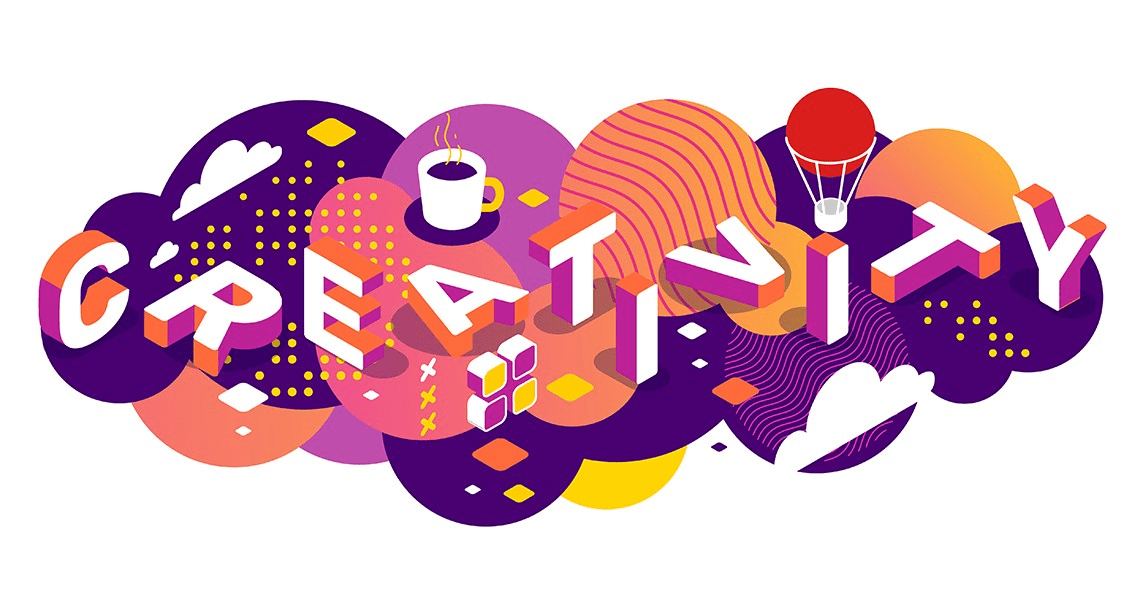 Creativity is using the imagination to create something. In this case, "something" is a healthier and happier employee.
Implementing new tools helps me and Keyrus in general face the challenges of the future. This creativity is collaborative and pragmatic, which I really enjoy as an employee. One example of an initiative that I took part in was a health kick that was created in collaboration with Fitbees. This initiative was aimed at helping employees start a health programme over 3 months with the ultimate goal of either losing weight or just getting fitter. I lost 3 kg during that period and felt physically and mentally stronger which helped not only me but also Keyrus because I felt more attentive, sharper and in turn more productive.
Excellence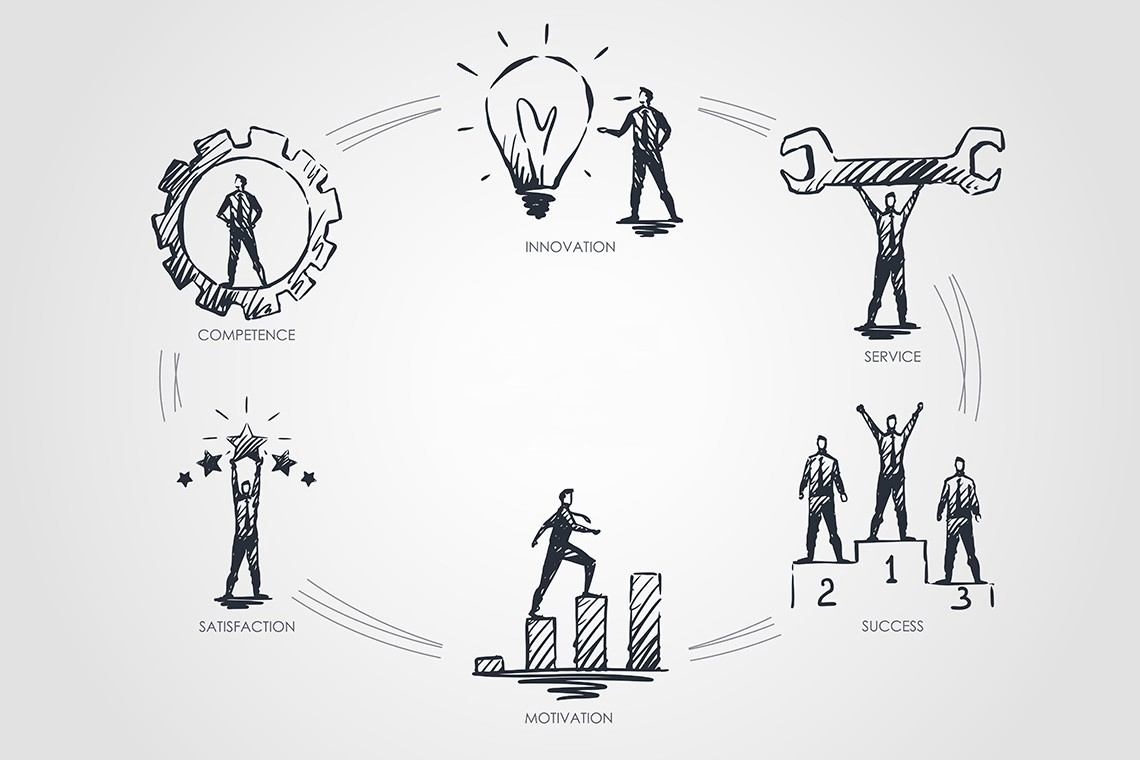 We can all do with some fine tuning now and again to find yourself in a condition of excellence and there are a couple of main areas that can help you:
Training

CliftonStrengthfinder. A training programme that highlights your strengths where the aim is to build on those strengths. This was an eye-opener for me because I traditionally looked at areas of improvement when selecting training or learning programmes instead of looking at what you're good at.
KLX is an internal, on-line learning platform that allows all employees to level up their skills by keeping up-to-date on the latest content of over 30,000 online courses, articles and podcasts anywhere, anytime. The training is tailored to your level of experience, it highlights upcoming in-house training and it allows you to keep a track of your training requests as well as the approval status. Last but certainly not least, you can collaborate with colleagues to create your own training course.
Internal training courses. I followed a number of trainings given by internal consultants on topics ranging from Data Warehousing, ETL, MS Azure, Artificial Intelligence, Devops, SAS Visual Analytics and Data Science.

Listen and learn from more senior colleagues, but also from colleagues in different parts of the business. 6 years ago if someone had talked to me about Artificial Intelligence I would have nodded politely with images of a robotic Jude Law swimming around my head. By learning from the Keyrus consultants I now not only know what it really means in a business context, I also use an AI tool in my search for top talent.
In essence, what Keyrus tries to do is empower the employees.
Although you need the support and encouragement from your peers, mentors and managers, what you ultimately do with that empowerment is up to you.
Personally, I have chosen to embrace change, make the most of the benefits these changes have brought and used them to improve both myself and Keyrus.
Right, I need to go and find out what Quizlet is. I may still be lazy, evil and annoying, at least I'll be that little bit less stupid.
James